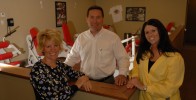 Your Waverly Chiropractor
We combine traditional chiropractic care, therapy, rehab and exercise.

Examinations and treatment methods are designed to meet the needs of each patient.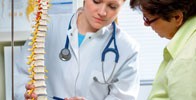 Safe & effective Chiropractic
Chiropractic care is a safe, effective and a natural approach to managing back pain, neck pain, pain going down the leg and other health issues. We invite you for a complimentary consultation today.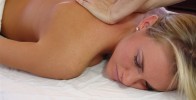 Massage Therapy

Do not put relaxation, reduced stress and pain-relief off any longer.
INITIAL 1 HOUR MASSAGE $29
Appointments Available
319-352-2425

Waverly Chiropractor


Thank you for visiting the website of Waverly Chiropractor Dr. John Schutz - a professional Waverly chiropractic clinic. In practice as well as online, Waverly Iowa 50677 chiropractor Dr. Schutz strives for excellence through superior patient treatment, education and satisfaction.
If you have back pain, neck pain and pain going down your leg, you know how it effects every part of your life.
" I had headaches and neck pain for over 20 years, I tried everything and nothing seemed to help. Dr. John Schutz treated me with a natural approach through chiropractic care. No more headaches" - Mike
"I believe what sets us apart in this community is the fact that many health conditions respond extremely well to my approach of traditional chiropractic care when combined with therapy, physical rehabilitation, exercise and nutrition. My mission is to reach as many of those suffering from needless pain and other ailments of which I maybe able to help; no drugs, no surgery, just sound proven principles based on medical and chiropractic research".
- DR. JOHN SCHUTZ
You can get the help you need here at Waverly Chiropractic Specialties!

Call 319-352-2425 for a FREE Consultation.
Acute & Chronic Conditions
Hip Pain or Leg Pain
Back Pain, Neck Pain or Shoulder Pain
Headaches/Migraines
Scoliosis/Colic/Ear Infections
Auto/Personal/Work Injuries
Preventive/Maintenance Care
Diabetes/Cholesterol/Blood Pressure Management
Diet/Nutritional Support
Fitness Programs
Your Waverly Chiropractor

NEWSLETTER SIGN-UP
Sign-up for our monthly health newsletter!
RECENT NEWS ARTICLES
Most recent newsletter articles...
Click article name to view.